Apple's director of machine learning, Ian Goodfellow, has resigned from his role a little over four years after he joined the company after previously being one of Google's top AI employees, according to The Verge's Zoe Schiffer.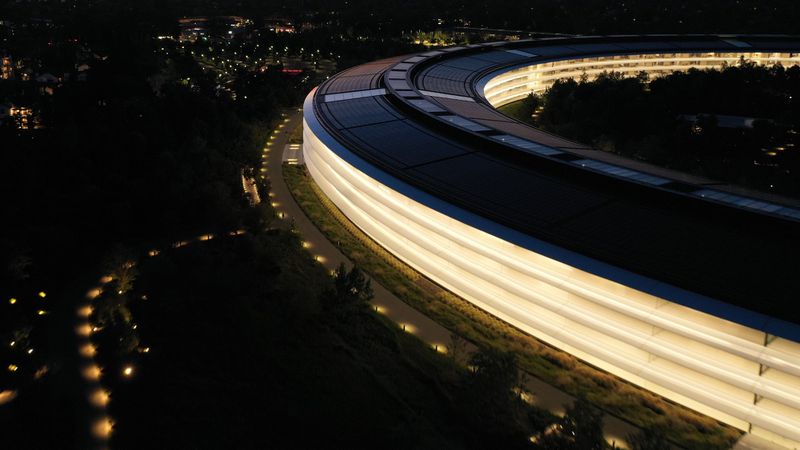 Goodfellow reportedly broke the news to staff in an email, saying his resignation is in part due to Apple's plan to return to in-person work, which required employees to work from the office at least one day per week by April 11, at least two days per week by May 2, and at least three days per week by May 23. "I strongly believe that more flexibility would have been the best policy for my team," Goodfellow said in the email.
Apple employees began returning to Apple Park last month, with the three-day in-office work policy being enacted on May 23. Some employees have been unhappy about the plan to return to in-person work.
In a letter to Apple CEO Tim Cook during the summer, a group of employees said "Without the inclusivity that flexibility brings, many of us feel we have to choose between either a combination of our families, our well-being, and being empowered to do our best work, or being a part of Apple. This is a decision none of us take lightly, and a decision many would prefer not to have to make."
Note: Due to the political or social nature of the discussion regarding this topic, the discussion thread is located in our Political News forum. All forum members and site visitors are welcome to read and follow the thread, but posting is limited to forum members with at least 100 posts.
Related Stories
Apple's Corporate Employees Returning to Offices on Hybrid Schedule Starting Today
Corporate Apple employees in the United States began returning to their offices today, ending a two-year work from home policy that Apple implemented during the pandemic. Employees at locations like Apple Park and Infinite Loop were last month given a deadline of April 11 for returning to in-person work. Apple has been eager to get employees back in the office and scheduled return dates…
Apple Employees Protest Hybrid In-Person Work Plan
Amid the process of Apple employees returning to in-person work using a hybrid schedule, a group of employees represented by "Apple Together" are protesting the company's current hybrid working policy. Last month, corporate Apple employees in the United States began returning to their offices, ending a two-year work from home policy that Apple implemented during the pandemic. Employees at…
Apple Sets April 11 Deadline for US Employees to Return to Office
Apple has set an April 11 deadline for corporate employees in the US to return to offices like Apple Park, according to Bloomberg's Mark Gurman. Apple is planning for a hybrid in-office and at-home work schedule going forward. The report states that Apple employees will be required to work from the office at least one day per week by April 11, at least two days per week by May 2, and at…
Google Employees to Return to Offices on April 4, Will Apple Follow?
Google today told employees that they will need to return to their physical offices starting on Monday, April 4, CNBC reports. This will apply to employees located in the Bay Area, which is where Google has a Mountain View-based main campus, along with employees in other locations around the United States. Santa Clara County, where Google and Apple are located, has been lifting…
Apple Delays Corporate Return to Offices Indefinitely
Apple employees are no longer going to be returning to corporate offices in February as planned due to the continued spread of COVID-19 and the newly emerging omicron variant, Apple CEO Tim Cook said in a memo sent out today. Back in November, Apple sent out a letter telling employees that Apple would expect them to start returning to the office on February 1, but that return date has now…
Apple Employees Expected to Return to Offices in February
Apple employees are expected to begin returning to corporate offices starting on February 1, according to a memo Apple CEO Tim Cook sent out to staff today. The memo, obtained by The Information, says that employees will return under the hybrid work pilot that was announced earlier this year. Starting in February, employees will work at Apple's campuses and offices for one to two days each…
Apple Delays Return to Office for Employees Until At Least January
Apple has delayed its plan to return employees back to the office until at least January, due to concerns over an increase in COVID-19 cases and the possible emergence of new variants, Bloomberg reports. Apple had previously planned to return to in-person work by early September, but the company delayed that timeline until October. Now, due to continued concerns, that timeframe has been…
Apple Considering Vaccination Requirement for Employees Returning to Offices
Apple has not decided whether or not it will require vaccines for corporate employees that return to work this October, according to CNBC's Josh Lipton. Cook reportedly told Lipton that Apple is primarily focusing on when to have employees return, but the company is "monitoring things daily" to determine whether a vaccination requirement "is the right answer or not." [email protected]_cook spoke w/ …
Popular Stories
Five Things You Still Can't Do With a MacBook Pro
It's been over 200 days since Apple debuted its redesigned MacBook Pro lineup. Offered in 14-inch and 16-inch display sizes, the new-look MacBooks wowed Apple fans and creative pros alike with their powerful custom Apple silicon, mini-LED screen, and multiple connectivity options. But there are still some things you can't do with a MacBook Pro. Here are five features some Mac users are still…
Apple Launches Limited-Time Bonus Trade-In Credit for iPhone, iPad, Mac, and Apple Watch in Many Countries
Apple has launched a special limited-time offer for iPhone, Apple Watch, Mac, and iPad trade-in that offers customers additional credit when trading in their only device for a new one. The offer is being run in several countries including the US, UK, Germany, Spain, Italy, South Korea, Japan, Taiwan, China, India, and France. In the UK, Apple is offering up to £50 of extra trade-in credit…
Apple Releases New 4E71 Firmware for AirPods, AirPods Max and AirPods Pro
Apple today released a new 4E71 firmware update for the AirPods 2, AirPods Max, and AirPods Pro, up from the 4C165 firmware that was released back in December. Apple has also released new 4E71 firmware for the AirPods 3, up from the 4C170 firmware that was released in January. Apple does not offer information on what's included in refreshed firmware updates for the AirPods‌, so we don't…
Sony Unveils Redesigned WH-1000XM5 Headphones With Improved Noise Cancellation
Sony's flagship WH-1000XM4 noise-canceling headphones have been among the best on the market for some time, and today Sony announced its fifth-generation WH-1000XM5 headphones, boasting a new design and several improvements over the previous model. The redesigned headphones replace the shrouded arms that swivel on the XM4's with an exposed arm that has a single contact point at the earcups,…
Full Range of iPhone 14 Color Options Revealed by Purported Leak From China
The iPhone 14 and iPhone 14 Pro models will be available in a refreshed range of color options, including an all-new purple color, according to a recent rumor. The claim comes from a post on Chinese social media site Weibo by an unverified source and purports to reveal the full range of color options for Apple's upcoming iPhone 14 and iPhone 14 Pro models. Compared to the selection of color…
Kuo: iPhone 15 to Switch From Lightning to USB-C in 2023
Apple will ditch its proprietary Lightning port and switch to USB-C on all or possibly some models of the iPhone 15 lineup destined to launch in the second half of 2023, Apple analyst Ming-Chi Kuo said today. Since the iPhone 5, Apple has kept the Lightning port on the iPhone, despite much of the industry moving to USB-C. In a tweet today, Kuo said that the latest supply chain survey…
Which Devices Will iOS 16 and iPadOS 16 Support?
While there are as yet no concrete rumors related to which devices iOS 16 and iPadOS 16 will support, the discontinuation of the iPod touch earlier this week may be an indication that as many as nine devices could be about to lose support for Apple's upcoming operating systems. . iOS and iPadOS 13, 14, and 15 support all of the same devices, with the iPhone 6S and iPhone 6S Plus,…
Hands On: Mission's USB Power Cable Lets You Plug Your Apple TV Directly Into Your TV Set
If you hate cord clutter, then you're going to want to watch our latest YouTube video, which highlights Mission's USB Power Cable for the Apple TV because it lets you plug Apple's set-top box right into a USB port on your TV. Subscribe to the MacRumors YouTube channel for more videos. Priced at $24.99, the USB Power Cable from Mission is a neat little accessory that lets you do away with your …
.